Staff Clinician
Dr. Kaitlyn grew up in Southwest Michigan and received her Bachelor of Science Degree in Health Professions from Grand Valley State University. She continued her education in Marietta Georgia where she graduated from Life University in March of 2016, receiving her Doctor of Chiropractic Degree, and graduating Summa Cum Laude in her class. As a student, she traveled to El Salvador on a mission trip to provide free chiropractic care to hundreds of families in need.
Dr. Kaitlyn has a passion for working with pregnant moms throughout their entire pregnancy, and also adjusting baby once they arrive. She is scheduled to take the Webster certification course in the upcoming months, and also plans to become fully ICPA certified. Not only does she have experience working in a family wellness practice taking care of entire families, but she also has experience working with several athletes. She has had extensive training with ART (Active Release Technique) and has been around sports here entire life. Her love for soccer started at a very young age, and she played on various travel teams growing up. To this day, she continues to play on recreational teams around Atlanta, and you can find her at most of the Atlanta United games, cheering on The Five Stripes!
Office Manager
Kacey attended Valdosta State University and worked as a Certified Nursing Assistant throughout college. She has always been extremely passionate about helping others. Under treatment and through her career at Vital Life, she has realized that her passion is not only helping others by loving and caring for them but also going one step further and educating them on how the body is self-developing, self-maintaining and self-healing. She hopes that her past experiences will help her reach people and give them knowledge and awareness that there ARE other alternatives to drugs and surgeries, to ensure they live a happy, healthy lifestyle.
Patient Advocate
Kaleigh was born and raised in Orlando, Florida where she attended Valencia College and Florida Technical College for her Medical Assistant certification. She comes to us with an extensive background in communications, and an absolute passion for patient care. Kaleigh's amicable personality and heart of gold both add a dynamic to our office that absolutely shines.
When Kaleigh is not at the office, she enjoys spending time with her three children, spending the weekends in the sunshine, cooking, and crafting.
"I came to Atlanta after a single phone call changed my life and opened my heart up to the world of chiropractic. I have learned so much about my own health since then, and I have personally experienced the value that chiropractic care can truly add to one's life. I am my own chiropractic success story, and no longer suffer from debilitating migraines!"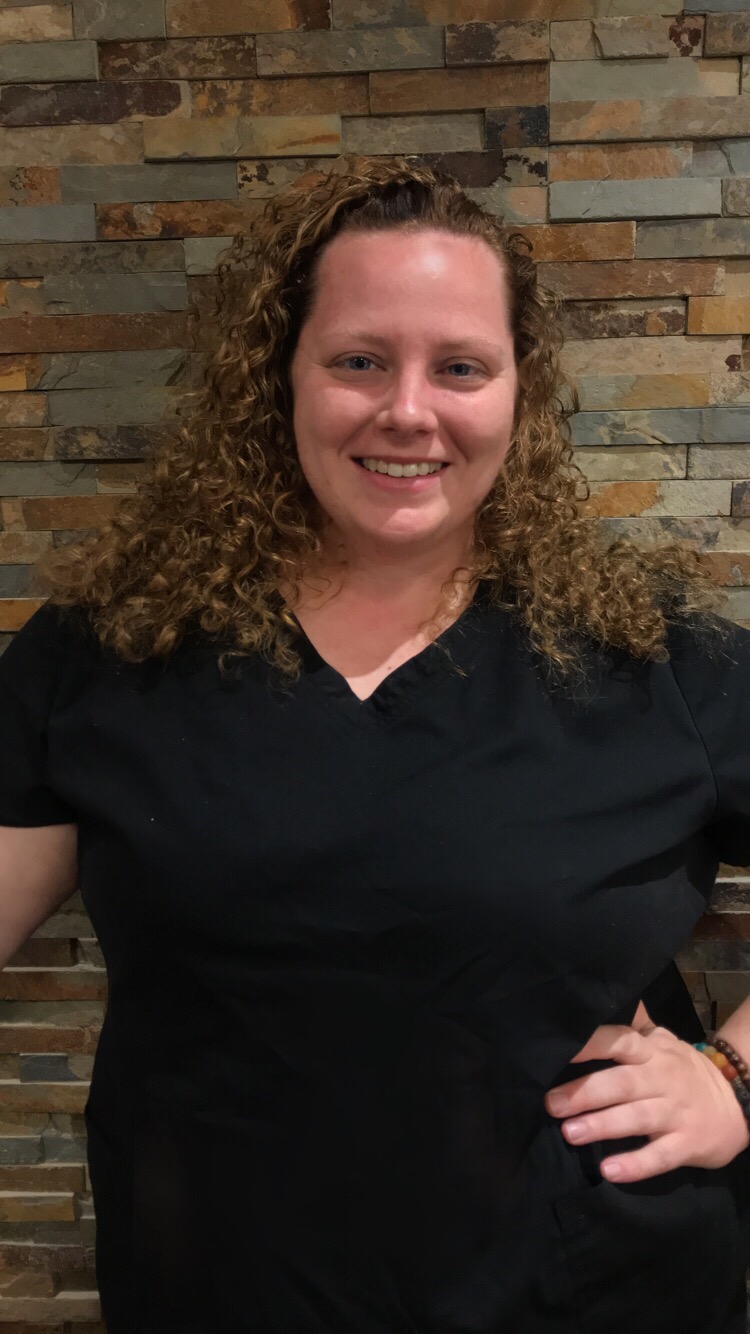 Licensed Massage Therapist
Jessica was born and raised in Atlanta, Georgia. She began her journey into healing as a Massage Therapist in 2018. Prior to massage she was a Certified Medical Assistant for 7 years. Although she loved providing care as a Certified Medical Assistant she decided it was time to step into alternative medicine and assist people in a more holistic manner. She attended Gwinnett College where she became a Licensed Massage Therapist. Since then she has become certified in Neuromuscular Therapy and Prenatal Massage. She is constantly taking additional courses to further her knowledge in massage so that she can better care for her clients. She is passionate about massage because she is excited by the ability to problem solve the muscles.